Frequently Asked Questions about Glass Blocks
1. I already have the glass blocks, can I just buy the installation kit? Yes, Click here to go to the page to order the installation kit only
2. What does the Glass blocks kit include? The Glass Block kit includes: Glass Blocks to suit the size of your wall, Frames (if applicable), Horizontal and vertical seperation strips, Seperation strip attachment brackets, Glass block adhesive, Glass Block silicon sealant, and Frieght to your location.
3. Do I need any special tools to build a Glass Brick wall? Screw Driver and screws to attach the frame and attachment brackets to your wall, tube dispenser, and clean up materials are all that you need to install a Glass Block wall.
4. What is the difference between a Glass Block and a Glass Brick? Nothing, some people call them Glass Blocks and others call them Glass Bricks.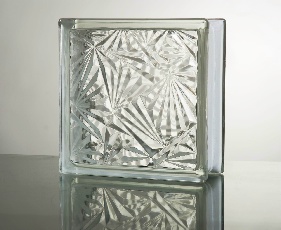 5. What training do I need? No training is required.
6. What colours are available? The Glass Blocks are in clear colour only and the aluminium external frames are White or Black only. Contact us for other colours .
7. What are the blocks made from? Glass only, this offers a longer life over other materials.
8. What patterns are available? At present Clear and Wave are the 2 styles available, these are the most popular styles. Other styles will be available at a later date.
9. How do I know how many blocks are needed? Our simple step by step calculator will calculate the number of blocks required along with the external frame and seperation strips.
10. How big are the blocks? We use the popular 190mm x 190mm x 80mm thick Hollow Glass Bricks
11. How do you ship my Blocks? Due to the weight of the blocks, We package the blocks securely and ship via road Frieght. Delivery can generally take 2 - 5 days depending upon your location.
12. How long does it take to receive my order? Delivery can generally take 2 - 5 days depending upon your location.
13. How can I pay for my order? We accept payment online via major credit cards, Bank Transfer and cheques. Orders are shipped when funds are cleared.
14. How do I get help if I need it? Instructions are found here on our website and included with the goods, if you need any further help please use our help desk to gain any further assistance. We use an online help desk rather than email as it is more reliable and allows the full listing of all discussions.
15. Can I get glass brick windows and doors like other sites have? If you want glass brick windows and doors please contact us here and let us know what sizes, styles etc, and we will quote these items seperately.
16. How do I contact you? Use our contact help desk here